#5583 WBU SHRM Student Chapter is based at the Anchorage campus of Wayland Baptist University. The Chapter welcomes the interest of students throughout the community and collaborates with chapters throughout the Pacific Northwest region to bring educational programs, networking, and resources for all who engage in people management.

Planning for 2023/2024 has focused on providing workshop activities IN PERSON and guest speakers virtually (evening webinars). Please check the WBU SHRM Facebook page for updated information for each presentation.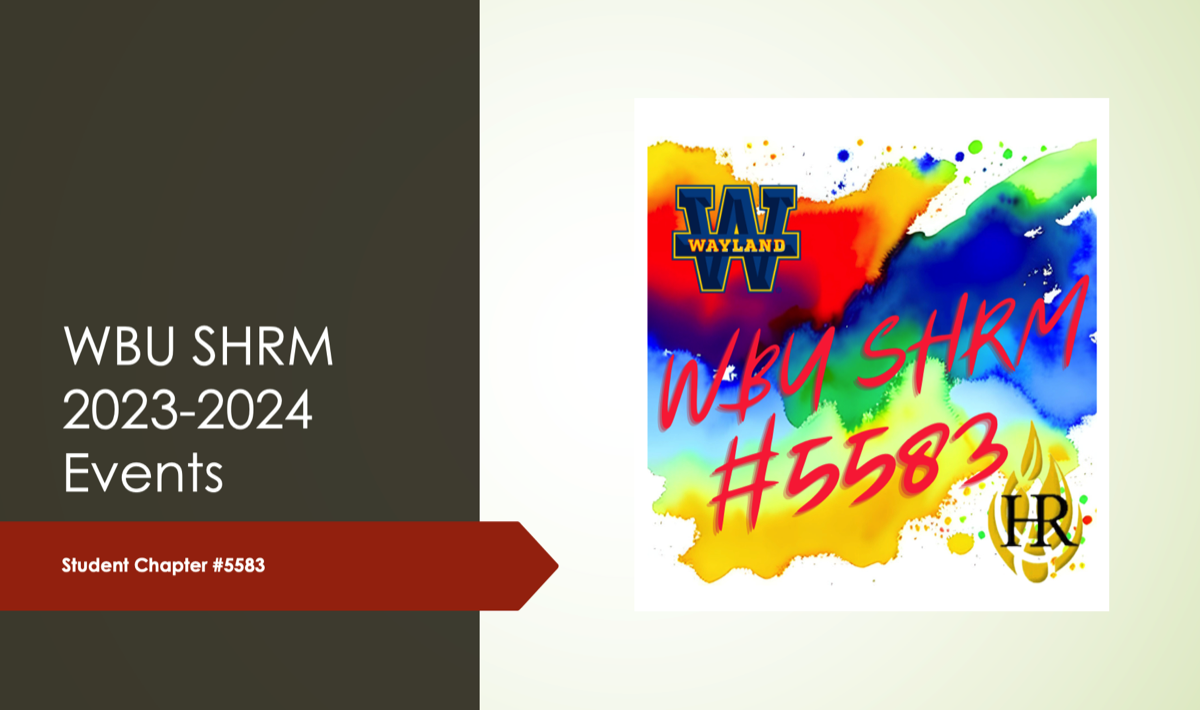 THE AUTUMN 2023 SERIES


Join WBU SHRM for a series of presentations that bring you current with management, emphasizing the human element of business. Note that some are via Zoom and others are live events hosted at WBU in Anchorage, AK.



October 16 (Monday) - Dr. Charla Brown LIVE -
Enron: When you Work in HR & the End is Near


November 6 (Monday) - Dr. Alan Cabelly ZOOM -
Generations in the Workplace - A New Look


Live events will be hosted at WBU at 6 PM, ending at 8 PM. Zoom events go live at 6:15 PM and the Zoom room will be posted during the month of the event. You are welcome to attend and to bring a guest. More details will be posted near the date of each event.
You Missed
August 24 (Thursday) - Dr. Mary M Rydesky LIVE -
Why Most Resumes Fail (Maybe it is What You Don't Know About AI)


September 14 (Thursday) - Dr. David Rambow LIVE -
Universal Competencies in Your Management Career



SHRM Certification Prep Classes
Hosted by ASHRM - October 2023

Details and Registration

Hosted by NHRMA
.
October 2023

Details and Registration

The classes will be scheduled again in Spring 2024